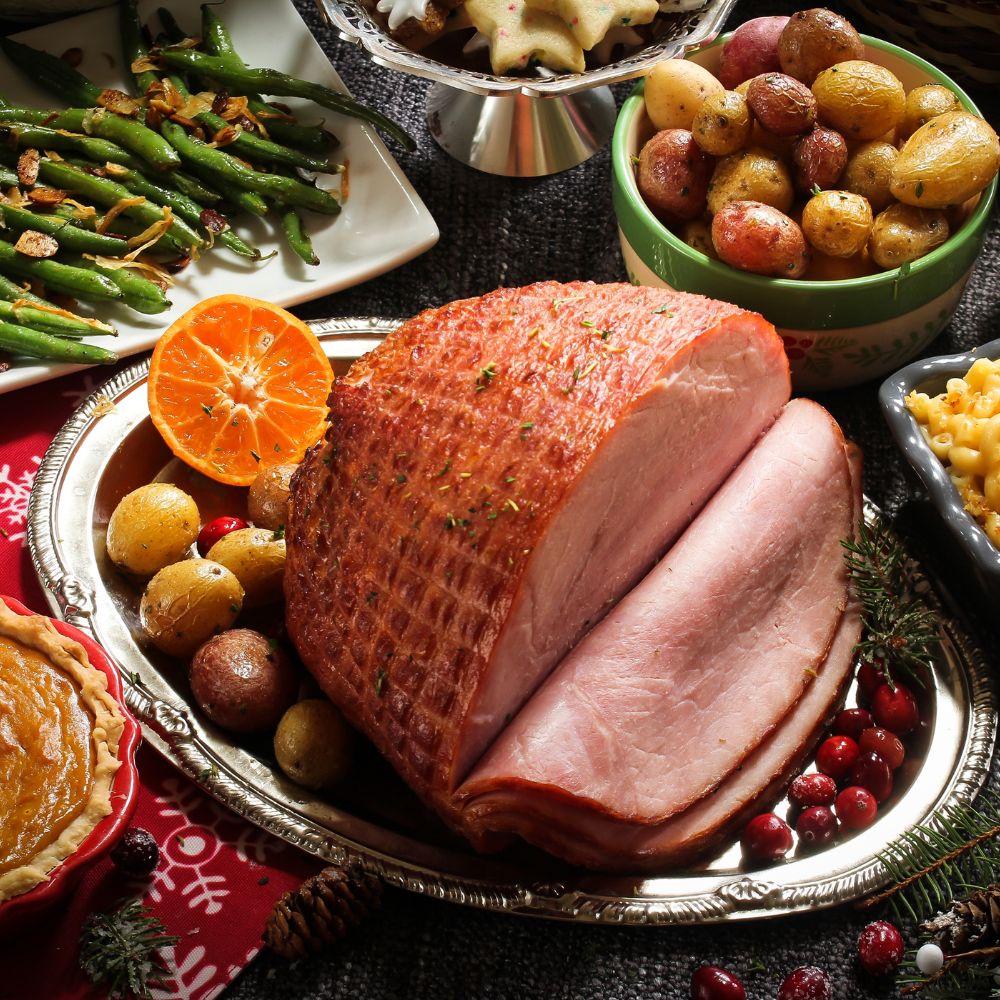 Christmas Eve Brunch
Deck the halls and fill your bellies… It's Christmas Eve, and we're pulling out all of the stops for a special Christmas Eve Brunch just for you! Curated by our culinary artists + chefs, we invite you to join us at the Village for a meal you'll never forget.
Feast your eyes [and tastebuds] upon a Chef's Pick Christmas Day Brunch menu in a beautiful + cozy temperature-controlled outdoor venue.  Not only will you get the opportunity to sit amongst, and make, new friends [all while enjoying your own family and friends], but you'll also have the opportunity to explore the Village Gardens and outdoor spaces, play in our Gremlin Gameyard, and hike our trails!  And, in the spirit of also letting your tastebuds explore, you'll have the opportunity to purchase our Signature Mimosa Kits with a bottle of Prosecco and + three juices — or a freshly-made carafe of Bloody Mary's to accompany your brunch.
If axe throwing and/ or archery is something you're interested in doing while you're with us, give us a call at 865.200.2434 prior to your reservation date so we can add that into your schedule as to coincide with your Sunday Brunch visit!
Christmas Eve Brunch Menu: *
Honey Spiral Ham
Smoked Salmon Bagel Bar
Homemade Cinnamon Roll with Cream Cheese Frosting
Perfect Sunday Brunch Salad topped with seasonal fruits, red onions, feta cheese, and dressed with our made-in-house dressing
Fresh Seasonal Fruit Bowl with crisp, mixed fruit and melons
Homemade Classic Coffee Cake
French Vegetable Quiche filled with fresh vegetables and cheese inside a flaky, savory crust
Local Bacon + Savory Sausage
Hearty Potato Casserole
Homemade Biscuits with Gravy, Honey, or Fruit Jam
ALV Signature Deviled Eggs topped with fresh herbs
Fluffy Muffins
Cash bar available (cash + credit card accepted) |  Mimosas and Bloody Marys available for purchase.
PRICE:  $45.00 per adult / $35.00 per child (10 + under)
______
Note:
* While we do everything possible to accommodate food allergies and special requests, we do operate out of a kitchen where nuts, wheat, and many food components are used and cannot guarantee cross contamination.  Special dietary requests must be made at least 72 hours in advance, and we will do what we can to accommodate.  Special dietary request must be requested 72 hours prior to event.
Online reservations accepted until 24 hours prior to event/activity. For reservation availability the day of event/activity, please contact Guest Services at 865-200-2434.