Enjoy Ancient Lore Village Like Never Before
It's Springtime in East Tennessee! As the flowers bloom and the earth comes back to life, Ancient Lore Village is the perfect place for new beginnings. And now, making time to rest, regroup, and ground yourself for a new and vibrant season is easier than ever. Read on to learn about the latest inspiring ways to immerse yourself in the Ancient Lore Village experience!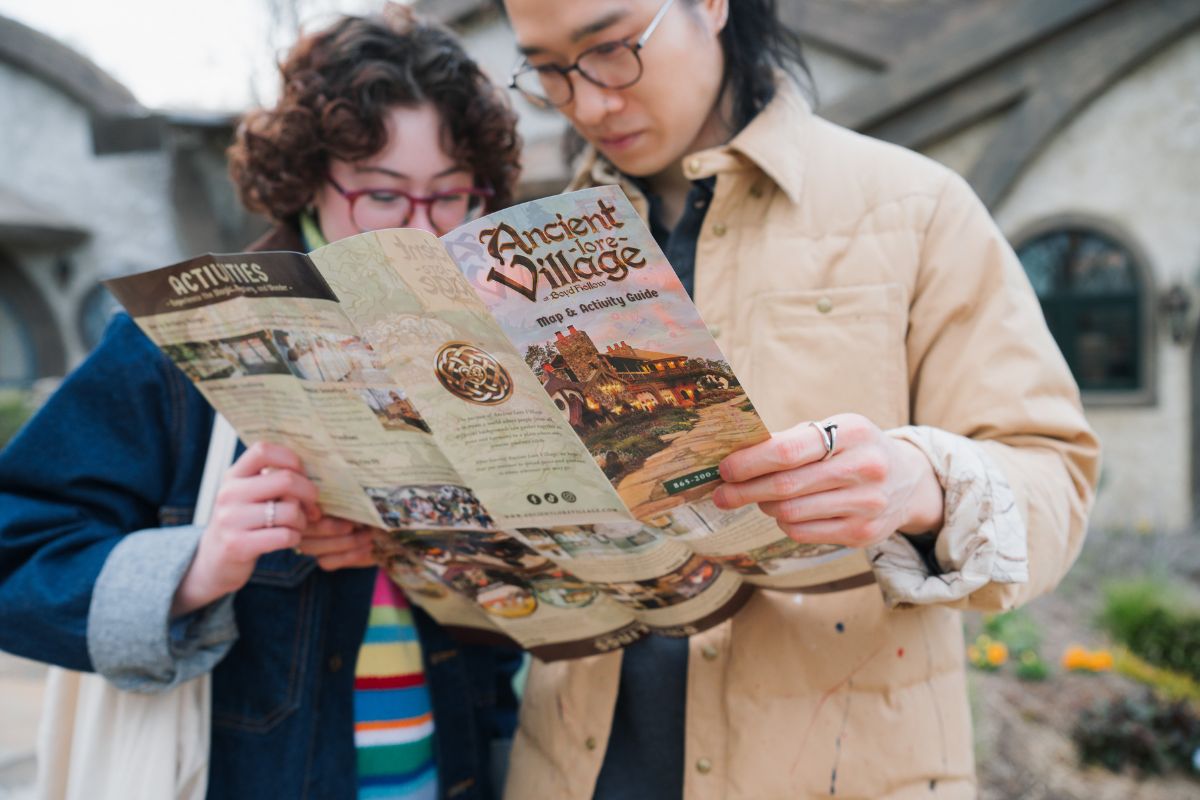 New Ways to Visit
Whether you're looking for a quiet hike, a rousing game of Jumbo Jenga, or simply to learn more about how the Village came to be, you'll find it with the new Ancient Lore Village Discovery Pass.
From 11:00am to 3:00pm daily, you can spend time at our peaceful retreat and choose your own way to play! Pick your pass and enjoy our amenities including self-guided audio tours, fun at the Gremlin Gameyard, adventurous axe throwing and archery, or a mouthwatering lunch from our culinary team. Once you're here, download our new Ancient Lore Village app to access everything you need—our self-guided tours, calendar of events, social media links, and more—to create your own relaxing day.
New Locations for Celebrations
You won't believe the new and beautiful places at Ancient Lore Village!
The Overlook at Willows Landing is our latest multi-purpose meeting venue offering the Willows Landing bar, guest registration, and gift shop. An ideal setting for weddings and other group gatherings, Willows Landing proudly boasts one of the most scenic spots at the resort: The Overlook—a generously-spaced, multi-tiered patio area complete with seating and surrounded by gorgeous landscaping. Book your own special event, or just unwind anytime. Enjoy a glass of wine, a moment to jot in your journal, or time with the one you love most while soaking in a panoramic view of Ancient Lore's rolling property, charming dwellings, and breathtaking waterfall.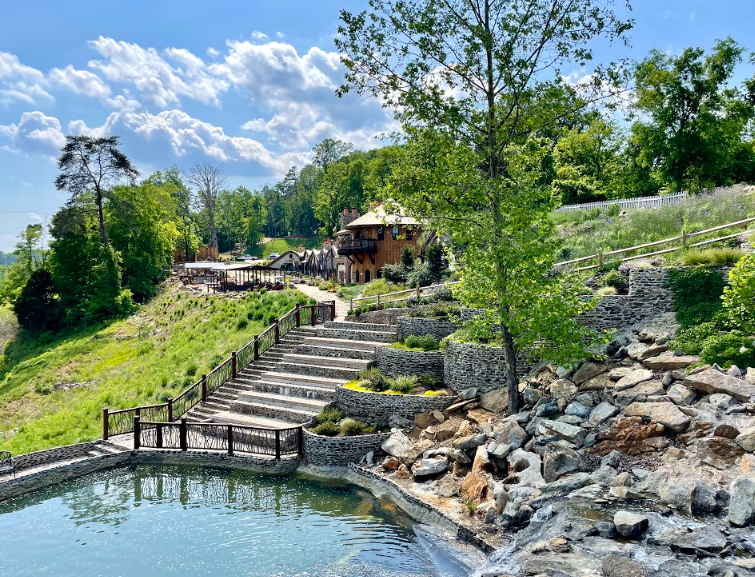 New Treasures to Take Home
Our gift shop is better than ever, providing the perfect mementos of your trip to bring home to friends (or keep for yourself)!
Pick from handmade pottery dishes, elegant rustic home decor, or our unbeatable collection of rabbit figurines. Keep on the lookout for our first coloring book: the whimsical story of Ancient Lore Village's Fairies that will provide a screen-free escape for both kids and adults. And coming soon, the ultimate way to keep Ancient Lore Village close to your heart: an original line of jewelry designed exclusively for the resort by Jewelry Television, one of the largest jewelry retailers in the United States. Representing the resort's eight unity values, each piece of fine jewelry with real gemstones contains the healing, restorative powers that are always present at the place where only good exists.
No matter how much we grow at Ancient Lore Village, it is truly our guests who bring life, love, and happiness to our unique retreat. Visit our Knoxville, Tennessee resort often to see our new beginnings – and make time to get away and create your own. We look forward to welcoming you soon!