At Ancient Lore Village in Knoxville, Tennessee, we're especially excited about the upcoming holiday months! Our wish list includes good health for all and countless hugs given and received!
Spending intentional time with friends, family, and co-workers activates your endorphins, giving your emotional state an extra dose of "Vitamin TLC". As you plan your holiday events, make an early New Year's resolution to gather with purpose long after the year is through. Not sure where to begin? East Tennessee's four distinctive seasons offer Mother Nature's perfect schedule! Here are a few of our favorite suggestions: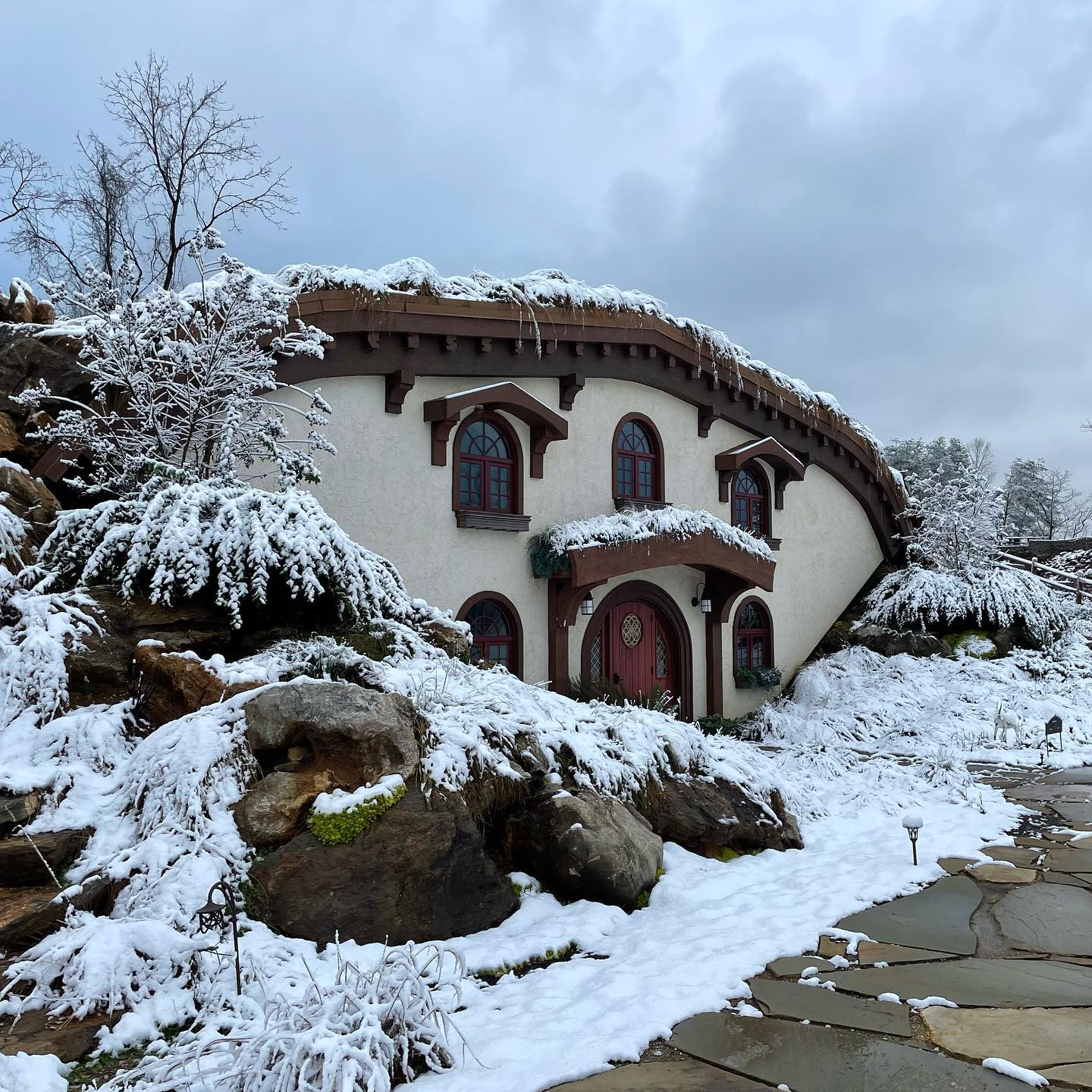 Winter Retreats
The quiet days and nights of winter set a beautiful backdrop to recharge after the busy holidays. Embark on a productive overnight corporate retreat with your office mates (make sure plenty of laughter and at least one night around the bonfire are on the agenda). Summon your soulmate and celebrate your love with a wine tasting dinner and cozy accommodations during a romantic Valentine's Day getaway. Or, round up your friends for an evening of competitive fun with axe throwing and archery followed by a delicious dinner.
Spring Celebrations
As the earth warms and new buds appear, Spring is the time to celebrate growth and renewal. Plan a destination wedding that's as unique as your love, surrounded by those you cherish most. Gather friends and family for an outdoor baby shower in anticipation of the new bundle of joy. And on Mother's Day, treat the woman who loves you the most to a delicious smorgasbord during a relaxing Sunday Brunch.
Summer Vacations
Hot, sunny days and a much-needed break from school gives the whole gang time to make happy Summer memories. Rally relatives near and far for a family reunion with favorite stories re-told and gasps of, "The kids are so big!" Corral the troops and plan a family vacation with a lightweight schedule of casual walks, delicious meals, and rowdy evening board games. And thank your Dad during Father's Day month with an evening of dinner and live music.
Fall Reunions
Cooling temperatures and vibrant red, orange, and yellow leaves of Fall prompt us to reflect on all we are grateful for. Reach out to your high-school besties and take a trip down memory lane with a Girls' Getaway. Surprise your spouse with an anniversary escape, and snuggle up beside the fire with a chocolate charcuterie board and bubbly Prosecco. Or, gather your college chums and plan a rousing reunion retreat with axe-throwing, archery, and a visit to nearby Great Smoky Mountain attractions.
At Ancient Lore Village, we believe in making time for intentional gatherings all year long! From birthday parties to board retreats and bridal showers to anniversaries, no matter what the occasion, we have the award-winning food, luxurious accommodations, and interactive fun to make every event a memorable one. We're conveniently located in the foothills of the Smoky Mountains, just 15 minutes from downtown Knoxville, Tennessee. Give us a call and gather your own village today!