No matter how amazing your product or service may be, we're willing to bet that the magic in your company's success lies in its people. Their passion for your organization and combined years of experience provide a bottomless well of ideas and knowledge and there's nothing better from which to draw these benefits than a well-planned corporate retreat!
In this blog post, we'll share top tips for planning a corporate retreat that will spur growth, boost morale, and create connections that will last long after your business getaway has come to an end. 
Opt for An Overnight Stay
For a truly immersive experience, book an overnight or multi-night retreat. To help your team stay focused, keep personal schedules and company deadlines in mind by planning your getaway during a quieter time of year. Provide separate accommodations for your staff, budget and group size allowing, to give much-needed down-time. And after a productive day, plan carefree evening events such as s'mores around a bonfire, or a lively Silent Disco party and dancing blowout.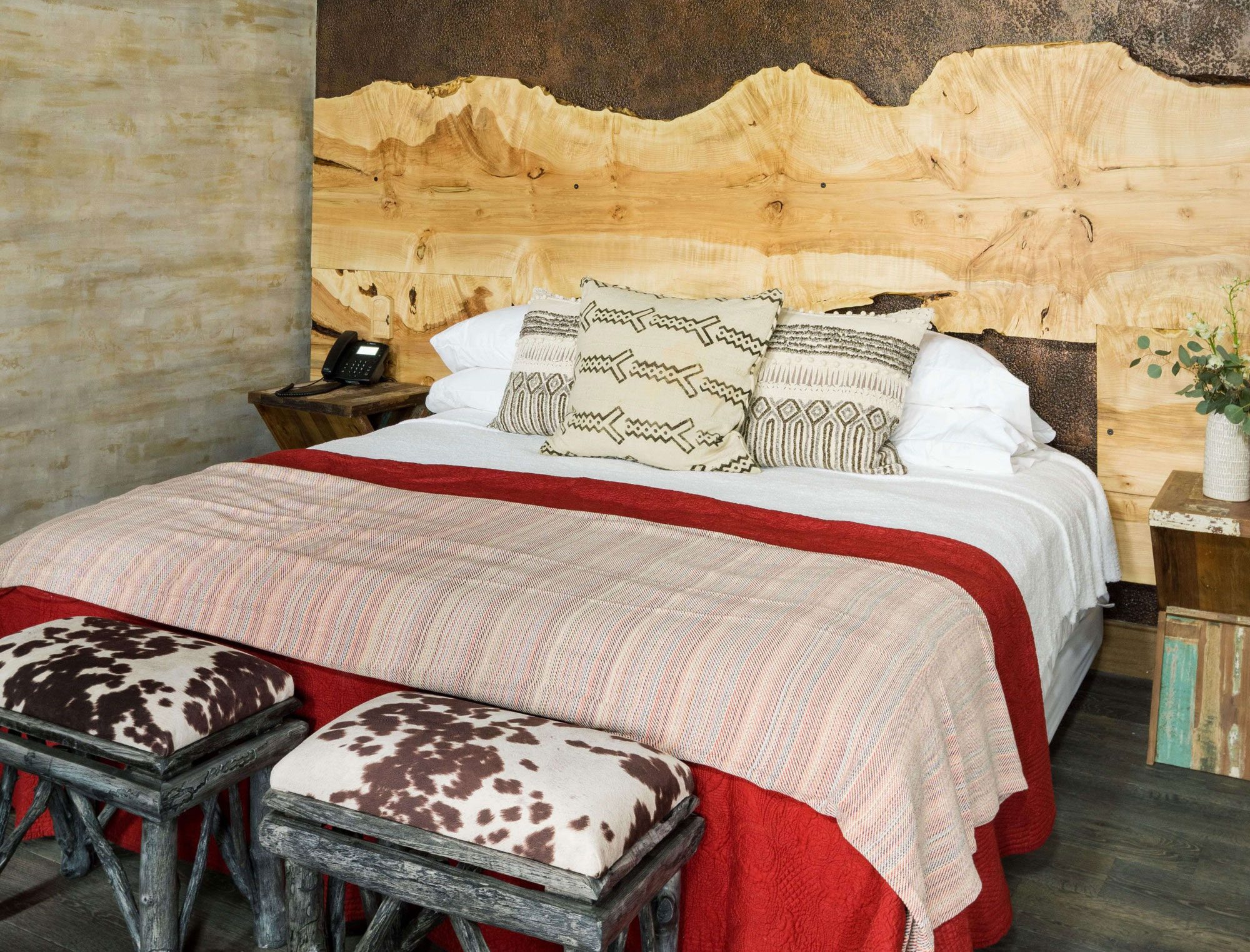 Get Into the Great Outdoors
Spending time outdoors during your corporate retreat will refresh the body and spirit, providing room to move and a brain-stimulating dose of fresh air. Start the day with a yoga session to help awaken and inspire, plan your next quarter goals while taking in a beautiful view, or lead a nature walk during a well-deserved break.
Add Laughter to the Agenda
Combine work with play through activities that will build bonds, create memories, and inspire giggles among the members of your group. Plan team-building activities led by a professional facilitator, provide just-for-fun events such as axe throwing and cornhole, or combine the two with a work-themed scavenger hunt or game of team tic-tac-toe.
Feed Your Folks
Providing appetizing food during your retreat will support the heavy thinking taking place and foster relationship-building moments in the process. Schedule ample time for lunch and conversation, build in multiple breaks with a supply of healthy snacks, and plan relaxed, delicious dinners that will help your folks recharge for the following day. And, of course, do not forget dessert!
​Build Upon the Experience
Make your corporate retreat a happy and productive getaway by avoiding an agenda packed with too many tasks, focusing, instead, on select key takeaways. Celebrate your time together with a group photo and take additional snapshots throughout the retreat that can be shared in your office, on your website, and/ or on social media. Upon your return to "real life" at the office, refer often to the unified vision, shared experiences, and productive training gained during your time away.
It takes a village to create a synchronized, successful workplace and a business getaway is the perfect way to start! With thoughtful planning, you can make your own corporate retreat an annual event that your fearless leaders, in-the-trenches team members, or dedicated board members will look forward to every year.
Gather your village and bring them to ours. Contact us about creating your own custom corporate retreat today!