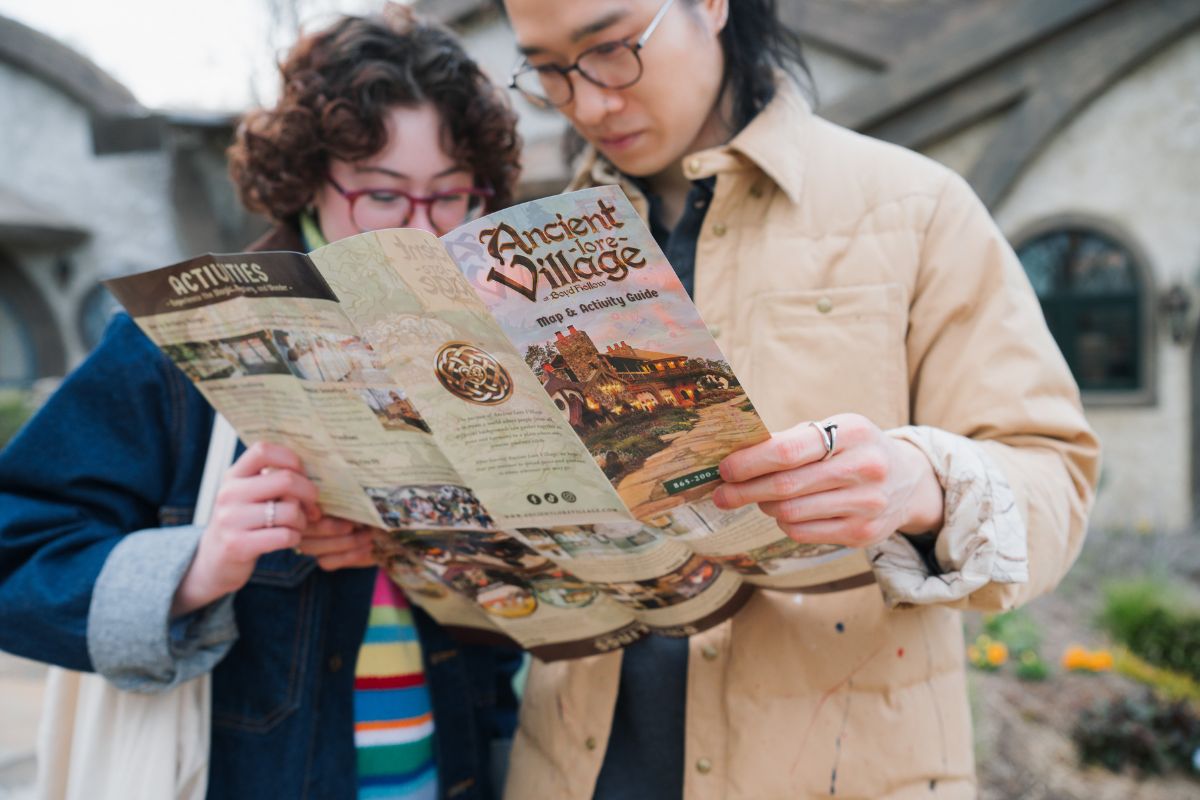 Ultimate Day Pass
The Ultimate Day Pass includes all things Ancient Lore (Village Discovery Pass, Axe-Throwing and Archery, and Lunch)
Get ready to explore our property!  Pack your hiking shoes, camera, and desire to compete for an afternoon excursion with us.  Venture your way to Pinnacle Point for an incredible photo op of the Village and unwind at our Gremlin Gameyard with some friendly competition!
ADULT:  $53.00 per person
YOUTH: (3 year old – 9 year old): $33.00 per youth
CHILD:  (under 3) Free
The Ultimate Day Pass includes:
Village access from 11:00 am – 3:00 pm
Lunch (served at 12:30 pm) 
Axe + Archery (range time is 1:30pm – 2:30 pm)
Self-guided Audio Tour
Hiking Trails
Gremlin Gameyard
MENU:
Summer Salad with strawberries, red onion, feta cheese and white balsamic vinaigrette
Pasta al Fresca with tomatoes and zucchini in an alfredo sauce
Seasoned Grilled Chicken
Chef's Choice dessert
AXE-THROWING + ARCHERY:
Range time is 1:30 pm – 2:30 pm
Closed toe shoes required
Must be 10+ years old to participate
Reservations must be made 48 hours in advance of your event date
* Beverages not included in price. Cash + Credit Card Bar available + for those 21+
____
Note:
* Special dietary requests must be made at least 72 hours in advance, and we will always aim to accommodate your culinary preferences when available. Ancient Lore Village, while not restaurant, does the best to meet each of our guests' food needs during their time with us. For those with severe allergies, please keep in mind that our chefs, while cautious, operate out of a kitchen where nuts, wheat, and many food components are used so cross contamination is a possibility.
Online reservations accepted until 24 hours prior to event/activity. For reservation availability the day of event/activity, please contact Guest Services at 865-200-2434.